Social Media Organic Reach Is A Challenge
Using social media to boost your business sounds simple, doesn't it? Inevitably once you've created a profile and got some followers, all you do is produce a few smart campaigns and boom, posts are going viral, and your follower count is through the roof! Yes?
Not so much.
Time and time again, companies spend time creating brilliant social media campaigns only for them to deliver disappointing levels of traffic and engagement when they go live. It can be disheartening, sure, but try not to despair. Improving organic reach can be a struggle for even the biggest names in business, but there are ways you can build your social media presence without going down the road of paying for advertising.
We've put together a few handy tips to help make sure your perfectly-crafted posts reach the right people at the right time, ultimately building your brand and bringing in more business.
1. Know how often to post
Although posting regularly is essential, there is such a thing as too much. People can be tempted to hit un-follow if a business also gets 'post-happy' and floods their feed with content. So we recommend no more than one post a day. This is plenty to keep you at the forefront of people's memories, without becoming a nuisance.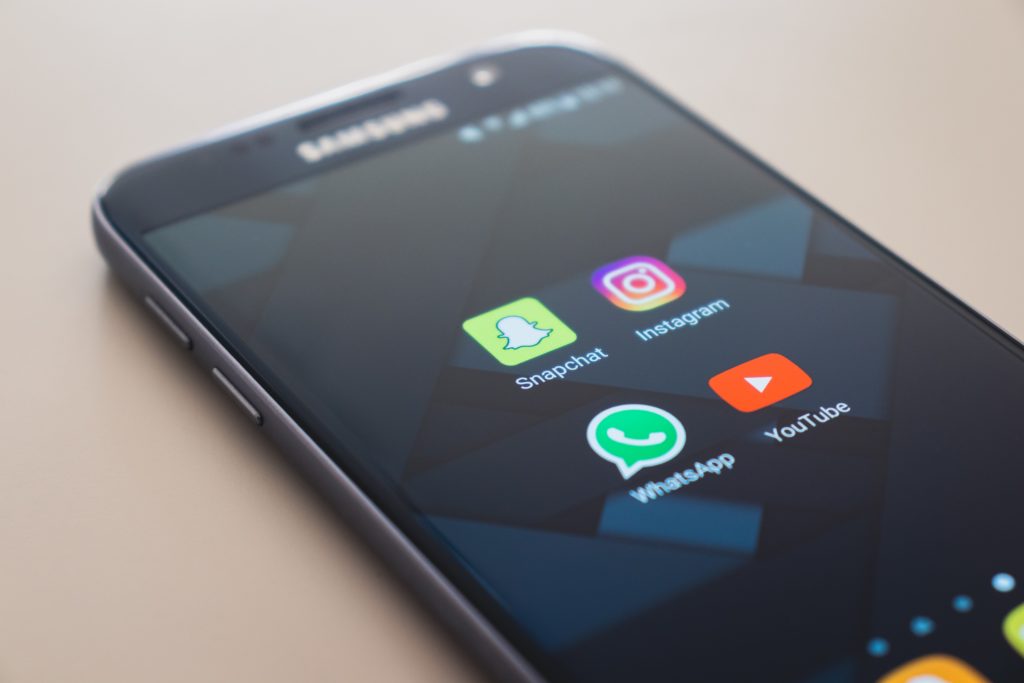 2. Post at the right time of day
Once you've sussed how often you should be posting, you need to make sure you're doing it at the right time. How do you know when this is? This is a tricky question with no simple, 'one size fits all' answer. The optimum times vary depending on which platform you're using and what type of post it is.  However, the bright people over at Falcon.IO have combed the relevant research data and concluded that the best posting times are:
● Facebook – 12-4pm on Wednesdays, Thursdays and Fridays
● Instagram – 10-11am and 2-3pm on Mondays, Wednesdays, Thursdays and Fridays
● Twitter – 10am-12pm and 5-6pm on Mondays, Tuesdays, Wednesdays and Thursdays
● LinkedIn – 8am, 12pm and 5-6pm on Tuesdays, Wednesdays and Thursdays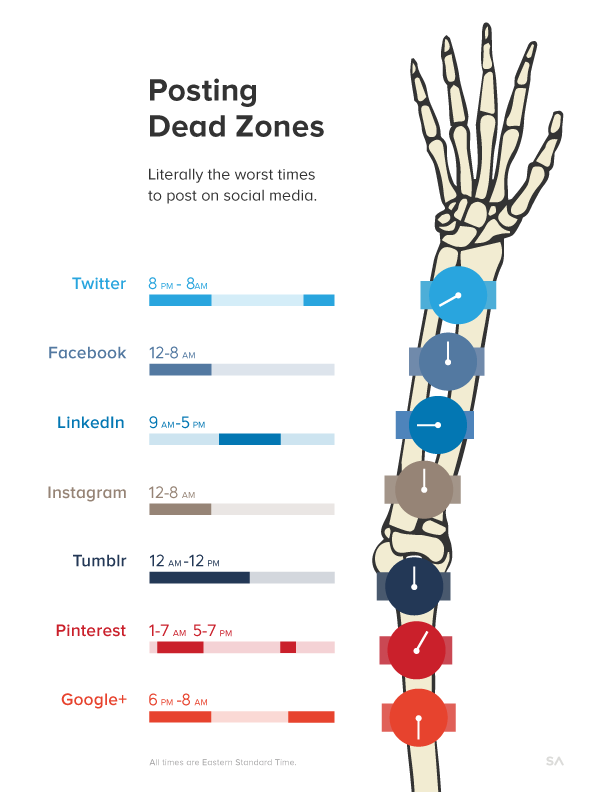 Your content needs to be engaging and exciting to your target audience. To find out what that audience will be interested in, there are several tools you could use, such as Facebook Insights and Twitter Analytics. Alternatively, you could be guided by the number of likes specific posts have.
4. Optimise your social media profiles
Your social profiles are just as important as your website. It's the face of your business, giving customers that first impression of your brand. Use keyword-rich descriptions, a trackable link to your website, a memorable username and an easily recognisable image/logo. Ensure that every tiny part of your profile is perfectly tailored to increase visibility and optimisation.
5. Ensure your content has longevity
Posting content that will soon be out of date or relevance is just not that useful. Try and think of something that might answer a common problem or query within your sector. Something educational or funny is always a good option. And remember, keep it positive!
All in all, social media is a challenging beast and ever-changing algorithms simply add to the battle. There's no fail-safe miracle method for increasing your reach, but hopefully, by following some of the above advice, you can learn to play the game, boost your engagement organically and avoid wasting too much of your precious budget on advertising.
Good luck!