How To Create A Strategic Content Calendar
Posting regularly on your business social media pages is an essential way to boost awareness of your brand and gain new followers. It sounds simple, but if you really want to get the most out of it, you need to do it properly and put a little prep into it.  On top of the social media content, there is your website content, that should address different customer journey's stages. These pieces of content can be under different forms such as e-books, PDFs, podcasts and more. Each type of content should be created and delivered with a certain purpose, to math the business' objectives.
Here we explore how a strategic content calendar can help, and how you can create one.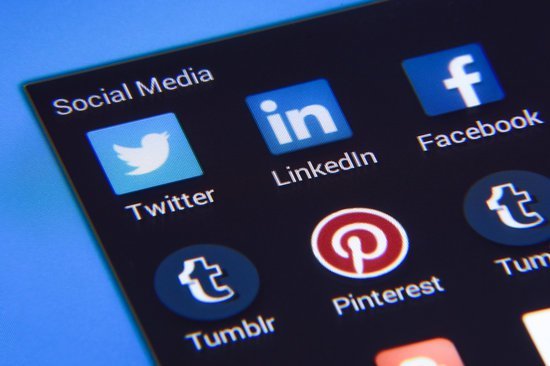 Why use a strategic content calendar?
Put simply, it will help you stay organised. You can plan every post in plenty of time, check it for errors and ensure you're thrilled with it before it goes live for all to see. You can keep track of what you've posted, enabling you to avoid repetition of theme etc., and it allows you to stay one step ahead and not waste time searching the web for something riveting to post at 5pm on a Friday when you'd rather be in the bar with a chilled glass of something!
So how do you create a content calendar?
The content planning shoud start with your business objectives and what tactics you want to apply in digital medium, to understand what is the role of each type of content and what is its role: is it for growing your brand awareness, is it for education purpose? For general information (on a product)? Is it your website copy or blogposts? Is it for a ad copy? For social media? You need to stay on top of the trends and offer podcasts, videos, e-books?
All these questions should be addressed before starting planning the creation and distribution of the content. For this for sure it is needed a in-depth research on where is your audience consuming the content and how they prefer it ( text, video, podcasts, etc). Keep in mind the keyword research as well and the size of the content needed (number of words, size of the video or picture).
With all your research made, planning the content ahead would keeping in mind the resources needed in terms of skills, money and time, and count backwords for when it should be started to be created. One of the best content planning tool is offered by Monday.
Now with all the content planned for the next 6 months at least (for social media for 1 months ahead if it possible), plan the content depending on the format, digital channel and try to keep corelated the distribution of it for all channels in the same time (for example you have a blogpost schedulled for a certain date, keep in mind to distribute it on social media in the same day).
For social media you can use different tools, such as Hootsuite or Loomly, (there are many, many more!). These are ideal for scheduling all your posts ahead of time and keeping you organised. They also have the option of bulk posting, that gives you the option to create an excel document with all the details needed to be uploaded all together on these platforms. This way you can create posts ahead, that can be circulated internaly and pre aproved by managers, without constanly checking the social media accounts.
A good content calendar would always have all the projects splited in sub-projects and actions, would have a start and end date of the production, the distribution date, a responsible person (creator, approver, poster), and a forcasted budget. For social media content the approach is similar. And in order to have a sucessful content stategy, it is vital do track them accordingly and use the right KPIs to be able to improve their performance.
An audit is always a good idea. Go through your posts history/archive and see which ones created the most engagement and which ones went unnoticed. Then you'll have an idea of what your audience is interested in the most, giving you the chance to tailor your new content accordingly.
Use Google Analytics to find out your best type of digital asset on your website and try to create similar posts
Use the analytics available on your social media platforms to check what posts had the best engagement and use them for ads or boosted posts
For ads copy, use A/B testing to see what is the most efficent ad copy and use it in your campaigns
If you have digital assets on your website such as e-books, PDFs, check the number of downloads and try to create similar types of contents if they are successful.
Source and save assets for use within your content. I.e. images, videos, GIFs etc. Then you'll always have what you need in good time without having to search for it. It is ideally to create your own content (pictures, videos, etc), but if you want to use others, keep in mind the rights of usage and how to use credentials.
Create consistent content
The content you are planing for your business should be created using the same tone of voice, keeping the branding consistent, and keep more or less the same look – and – feel appearance. Use templates for frequent similar documents (like newsletter, blog post, reports, etc.) and for your social media the feed should tell a story, that means again, some basic brand rules when posting (for example, on Instagram, you would like your feed to represent your brand predominant colours, product or lifestyle focused, not posting kittens when selling expensive cars – we all love kittens but not everywhere).
Consistency is made as well on frequency. Having regular blogposts and social media posts is ideally, and if is too much to keep up with the schedule or with the content creation, you aleways can look for help from freelancers or agencies. This way you can concentrate on the (other) important things in your business.
Use Social Media Consistently To Help You Distribuite Your Content
Now it's time to create and schedule your posts, easy right? It can be, but it is essential to put some thought into what you're planning to ensure you're getting the best out of social media.
It's important to post consistently. Why? Hootsuite explains: "Consistently showing up in your audience's feed is the key to engaging them on social. Impressive engagement increases your organic reach via the platform's algorithm, so your posts get shown to new eyes, and new people start following your brand. And making genuine connections with a growing audience is the one true path to lifting your conversions."
Review and collect feedback
Never rest on your laurels; there's always something that can be improved. After your first week of posting, invite people to review the content and give you honest, critical feedback. Only then will you have an accurate idea of what is, and isn't, working. Then, keep that in mind when you're creating the next week's plan.
A strategic content calendar is a surefire way to help you handle your social (media) life like a pro. But although it's great to be organised, don't forget to allow space for a little spontaneity. A few retweets/shares of relevant posts from other pages and interaction with your followers is a critical way to boost engagement and keep your audience interested. So don't forget to get 'liking' a few times a week!