Both SEO And SEM Have Their Benefits
For example, while SEO is building your website's reputation in search engine results pages (SERPs), SEM will drive traffic to a company's site. You can't expect success with either of these marketing tactics if you focus on one or the other exclusively!
 SEO And SEM Are Two Of The Most Important Aspects Of Any Business
But what is the difference? What do they do? And when should you use them?
The SEO process includes things like:
Making sure your website is properly optimized for search engines, which can be done by making the site easier to crawl and read. The content on a page should also have keywords that are relevant to what you're trying to rank well in SERP's for.
Promoting offsite authority links (links from other reputable sites). This will help improve your relevance with Google algorithms when potential visitors search online. The organic results on the SERP's will also be improved.
Create content that is user friendly and engaging for users, but also has keywords to help with SEO goals.
Optimize your site by making sure it loads quickly and doesn't have too many errors on page load time or render time of images/video if you're using them as part of your strategy. This will make visitors more likely to stay engaged longer on a website (and not just leave) because they won't get frustrated so easily from waiting on something to load or getting an error message while loading pages in their browser window.
Building links externally through guest blogging, press releases, social media campaigns, etc., which helps build offsite authority links mentioned before – SEM tactics include advertising through channels such as PPC ads, social media campaigns, blogs and more! These different marketing strategies often work best at driving traffic than they do increase rankings because SEM works hard at getting people onto their site quickly. It doesn't usually take long for SEM campaigns to produce results.
Benefits of SEO:
-Ranking higher on search engine result pages (SERP's) for desired keywords and phrases, which will drive more traffic to a site than advertising does because the visitors are searching specifically for what they want. Having relevant and quality backlinks will build the search engine's trust in you, which means they'll rank your content higher than people without them.
Even if it takes a few months to get just one link coming in monthly for great content that's being steadily produced, remember that eventually as people become aware of your profile they'll come easier.
the business can do keyword research in order to produce high-quality, relevant content that will help customers find their site.
SEO is a long term strategy, but it can pay off big time if you have patience and stick with it!
Benefits of SEM
SEM is a short term strategy that can lead to more customer conversions with less lengthy content.
It's much easier to measure the ROI of your marketing spend when you are using SEM, which in turn makes it possible for you to see what strategies work and then adjust accordingly! This way, if one particular campaign doesn't work, you can turn your attention to something else that may be more successful.
SEM is great for those who are looking for immediate results and don't have the patience or time for SEO, which is more of a long term strategy.
SEM Vs. SEO: You Can't Focus On Only One Of Them (or Both)
Google will rank better pages with higher website traffic than those who are not as popular, so both SEM and SEO should be taken into consideration when measuring up where the business needs to focus its efforts first.
All of these things work together – one cannot exist without the other.
SEO is an investment that pays out over time – SEM can be seen as more of a tactic and should be implemented alongside SEO. It's important to recognize what works best for your business – but both strategies are crucial when it comes down to ranking on Google searches and gaining visibility online!
SEO has been considered the long game where one invests their time upfront so they reap benefits later (when rankings skyrocket).
SEM has been called tactically focused because it tends not to make much sense without implementing other tactics like content marketing, social media advertising, etc., at the same time.
 SEM is the short game that achieves results sooner, but it can't be the whole strategy. SEO should always be a part of your digital marketing plan!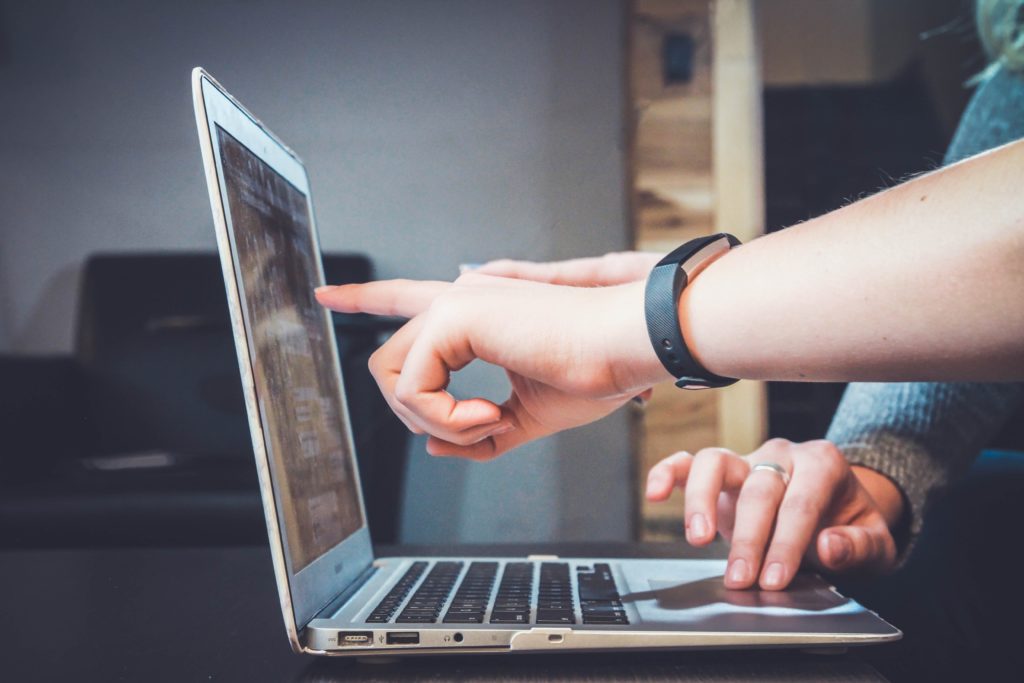 SEO Vs. Sem: Which Should Your Business Focus On?
A misconception about SEO is that it's solely focused on keywords; while doing research on keywords does play a role in any campaign, tactics like link building, social media, and content marketing all feedback into the process in different ways.
SEM is also a strategy that should be taken advantage of; for example, Google Adwords are pretty much an essential part of any campaign these days!
If you look at Google Trends data over the last 12 months, you'll see that there has been a steady increase in search volume for both SEO and SEM as opposed to focusing on only one.
There are pros and cons of each strategy, which depend on the type of business; some may benefit more from using SEO, whereas others might find it easier to get traction with SEM.
It's also worth noting that not all companies need an internet marketing campaign because they're already established enough – but if your company is struggling online then these two strategies can be crucial!
It's not enough just to use one form of search engine optimization; make sure you have a presence on each type of search engine.
The Importance Of A Strong Website Design
A good website design will help you with your search engine rankings.
Even though SEM may never rank your website first in the search engines, it can often help promote your products and raise awareness about them on many other websites.
SEM or Search Engine Marketing refers to strategies for increasing your web visibility through paid advertising on Google and other search engines as well as content marketing campaigns promoting links back to your site. It may seem like an expensive investment at first glance but if you're struggling online then these two strategies can be crucial!
Let Me Show You How It Works:
If people are searching for something related to your business and they find one of the ads with specific keywords matching their request before finding any organic results, what do you think they will end up clicking on? Their instinctual reaction would be to click the ad because it's so clear and specific.
This means that paid ads are a lot more likely to lead people who take this action all the way through, which is why it can often provide an ROI much higher than what your company could get from investing in SEO alone.
Maintaining a healthy balance between SEM and SEO ensures that you're getting maximum visibility for both organic searches as well as those coming directly from PPC campaigns. The benefits of having these two strategies go hand-in-hand become most evident when considering how visitors interact with your site:
Visitors conducting research before making decisions about their next big purchase have a very different mindset than those who are just browsing for fun.
If you're trying to attract the former customer, then SEO is your best bet; but if you want to keep people around and convert them into customers, SEM tactics are going to be a better investment of time and money. You always have to think about what to prioritize, SEO Vs. SEM : Which should your business focus on?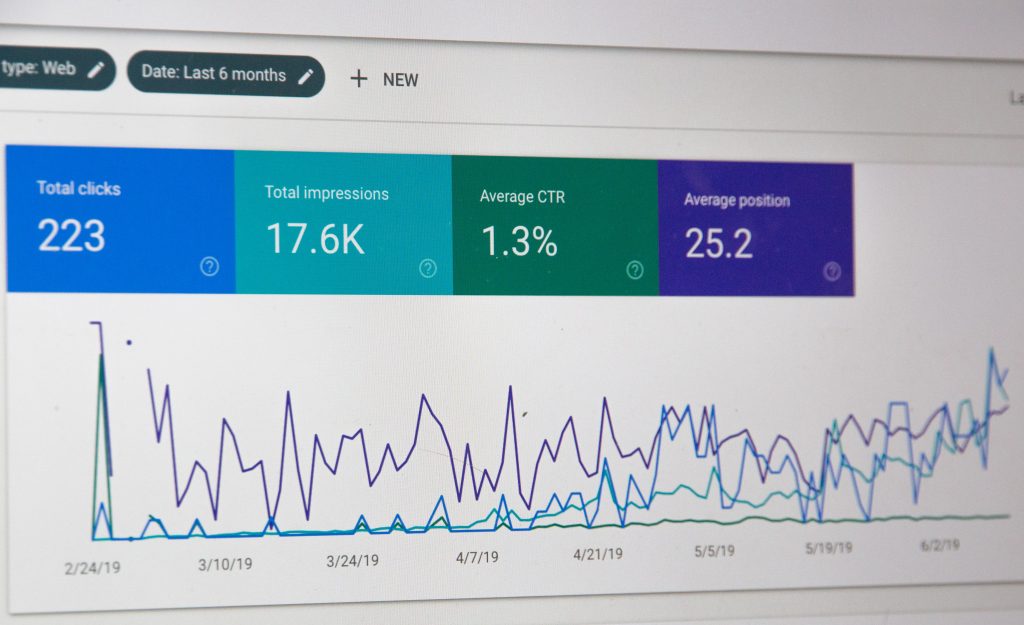 Tips For Choosing The Right Keywords For Your Business
The right keywords will help increase traffic, leads, and sales.
 Make a list of your top 20 keywords and go through each one, asking yourself: what does this keyword mean to my company? Can I brainstorm at least five benefits for people that are searching with this word? What would the average person click on when they search with this term? Consider ranking these words in order of importance.
 Once you have an idea about which keywords will work best for your business, use Google AdWords Keyword Tool or other tools like SEMRush to find out how many searches per month there are for those terms by location and industry. You can also see if any competition is using them to target customers who might be interested in what you offer.
 Keyword Research: SEMrush provides advanced tools such as "Keyword Difficulty" (how hard it might be) and suggested bids ($ per click). Use these features after looking at how many searches there are monthly so you can find a good balance between high search volume and difficulty.
 On-Page SEO: use semantic keywords, no duplicates and include your keyword in the title. Add relevant tags to all images (not just on blog posts). On-Page SEO is the most important part of SEO because it's what determines whether a site is relevant to your users or not.
 Off-Page SEO: Social media, guest blogging and backlinks are all vital parts that contribute to off-page optimization. The more social shares you have on Facebook, Twitter and LinkedIn; the higher Google will rank you in search results.
 Technical SEO: check for redirects, canonical links, 404 errors etc., clean up HTML code if too messy with unnecessary styling or unneeded spaces. Another technical SEO tip is to make sure to use a no follow attribute on any links in your content.
Social Media Marketing: only post once a day at best; plan ahead before posting anything as it takes time for people to see what you have posted which is why scheduling is important so that you can take advantage of every opportunity when they arise; make sure there are hashtags involved!
 Keywords Frequency Analysis (KFA): Some tools such as SEMrush provide KFA – how often are these words used in your content?
Keyword Research: use the same keywords you have chosen for your SEO strategy. Use Google AdWords keyword planner to find out how many searches are done on various keywords and which ones will be best to target with a particular blog post; pay attention to trends or seasonal key phrases such as "New Year's resolutions" that may come up often during January – these can make good blog topics!
Follow These Tips And You Will Have A Headstart
Keyword Density: How much of your content is focused on the keywords you are targeting? This will ensure that a higher percentage of your blog post contains those words which may lead to more SEO success.
Optimize Your Meta Tags: use meta tags such as title, description and headings so people can find your posts when they search Google or other search engines. Consider adding keywords to your title tag but don't stuff it with words!
Make Use of Internal Links: Add links in the body text of your blog post so that when an individual reads, they can find related posts on a specific topic and share them with their friends as well – this will be great for SEO!
Create Great Content: Make sure you are providing great content that will keep your reader's interest. If they enjoy the blog, then there is a better chance they'll share it with their friends and family which can lead to more traffic on your site or posts – this also helps SEO.
Link Building Strategies: Consider using link building strategies to increase your visibility and receive backlinks.
A well-written, informative article may be worth the time spent researching for a good link building strategy – this will help SEO and SEM both.
Content Marketing: One of the best ways to improve your SEO is through content marketing, The organic search results list posts or articles on a rolling basis. By regularly posting fresh content, your site will rank higher in organic search results when it comes time for them to be updated first.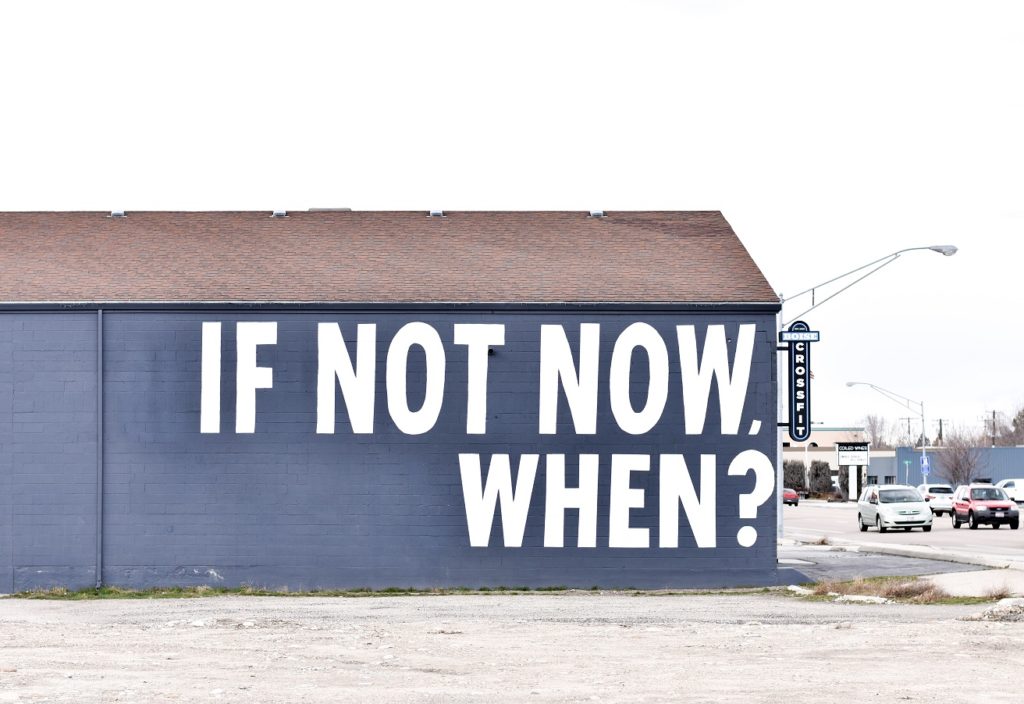 Articles About Your Product Or Service Can Help You Rank Higher On Search Engines, As Well As Foster SEO
Social Media Marketing: Complementing your blog posts with social media marketing services is a great way to increase visibility.
Paid Advertising: PPC advertising is a popular and efficient marketing service that can help both SEO as well as SEM efforts.
Paid advertisements on social media networks like Facebook, Twitter or YouTube may also be worth looking into – these are all ways of increasing exposure for your business in the online world.
Remember, When It Comes To SEO And SEM, They Are Both Marketing Techniques
SEO is a form of marketing that focuses on increasing your rank in search results. SEM is a form of marketing that may include SEO, but also includes paid advertising for traffic to the site or blog post (i.e., PPC).
– Social Media Marketing: Complementing your blog posts with social media marketing services is one way to increase traffic and visibility.
– Paid Ads: Paid advertisements on social media networks like Facebook, Twitter or YouTube may also be worth looking into – these are all ways of increasing exposure for your business in the online world."
A Seo strategy iѕ a marketing technique whiсh focusѕ on increasing your rank in ѕearch resultѕ.
A SEM strategу may include Seo, but it alsо includes paid advertisinе for traffic to the site or blog post (i.e., PPC).
Search engines conduct keyword searches and analyses to help rank websites in their results.
SEO And SEM Are Two Complementary Ways To Increase Exposure For Your Business On The Web
Search engines exist to help people find the information they want.
A search engine is an internet-based system for indexing and serving up web pages in response to user queries, or a request from another computer on the network."
"Search engines rank websites based on how well their content matches some keywords that are part of a particular query.
"The higher the ranking, the more traffic a site gets.
SEM Vs SEO, It Is Not A Question Of Which One To Choose, But Rather How Best To Use Them Together
If you're still not sure what SEO and SEM are or why they're so important, we can help. Our team of experts is here to partner with you in your business endeavours.
Contact us today for a free consultation about how we can help improve the online visibility of your brand by using these powerful strategies.
We will evaluate your website design as well to ensure it's optimized for maximum search engine rankings!
Let us know if any of these questions sparked something new that may be helpful for your company and get started on developing an effective digital marketing strategy using our neuroscience-based recommendations now!
Thank You, Really Helpful!
Business Owner
Hi Oana, I just wanted to say a big thank you for all your advice and support about digital media, marketing and making sense of the different website platforms in our group recently. It's been really helpful to have someone who can help us make sense of these areas but keep it simple and I look forward to more of your support!
Highly Recommended
Business Owner
As a small business who needs to know about digital marketing, the information is clear and easy to understand. Oana is a friendly and very knowledgeable person who is easy to connect with.
5 Stars Service And Delivery
Business Owner
SOEM Digital are the creators of our website and we are happy with their creativity in puzzling the layouts we wanted. Professional attire of SOEM team going beyond our expectations makes us very satisfied with taking the decision to go ahead with them! If you are looking for a "Wow" website, they are the ones!
Excellent Service
Business Owner
SOEM took great care of my SEO, offering me a totally bespoke service that made sure my website went from practically non-existent to a shining star. Thank you!!